Page for professionals
A simplified and optimized care pathway for the patient at home and the healthcare team
More and more patients are prescribed oral treatments at home (cancer treatment, pediatric treatment, post-transplant treatment, etc.), requiring a continuous connection with the medical team.

Medical facilities are already adapting to this form of care.

The rise of digital solutions simplifying healthcare processes creates an expectation for all medical teams. Our solution Thess digitizes the monitoring of oral treatment compliance and completely fulfills the needs of healthcare professionals.
What are user benefits?
Similar to new connected devices for at home intra-veinous treatment, Thess is the first patented connected oral treatment system guaranteeing 100% the delivery of the right dose of medicine.


Simplification and safety of oral treatments at home.
Remote monitoring of treatment compliance and abilty to adjust the dosage to be delivered in real time.
Thess revolutionizes drug packaging and pill dispensers, expanding the possibilities of telehealth.
This new device, 100% Made in France, patented and innovative, is the result of five years of research in health software, drug plastics processing, mechanics and electronics.
Our solution, which digitizes the management and monitoring of oral treatment compliance, fully meets the expectations of healthcare professionals.
Thess combines a Smart Drug Packing, a Smart Drug Delivery System and a TeleHealth Web-App.
The set consists of the most advanced smart and mobile drug dispenser in the world for secure TeleHealth, from tele-prescription to tele-dispensing via tele-monitoring.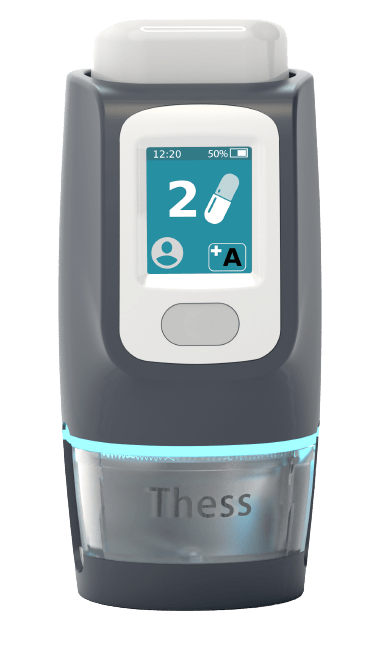 Thess medication delivery device
Wireless

Connected

Secured

Fingerprint identification

easy to use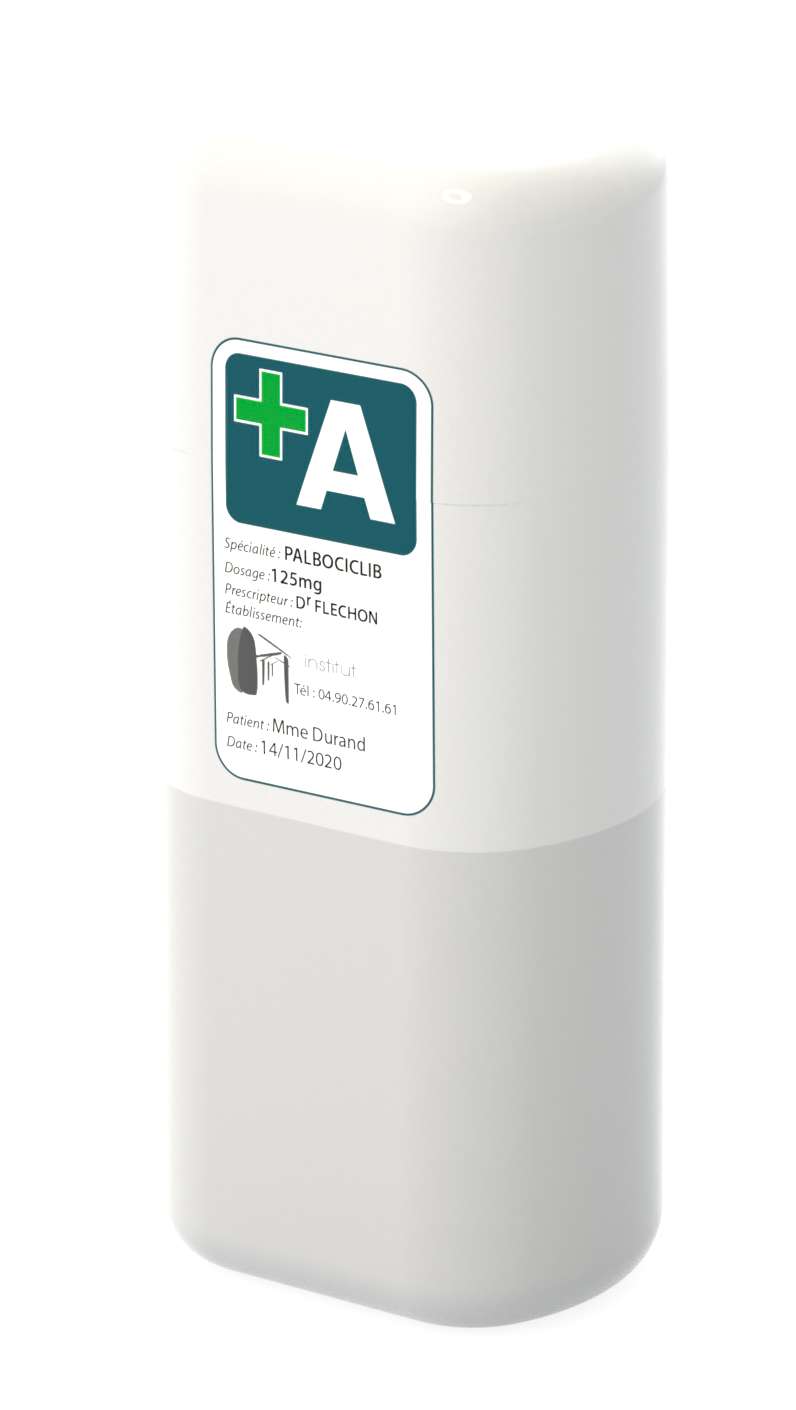 Thess smart medication canister
Labeled canister

Sealed and inviolable after closure

Unique and forgery-proof identification by fingerprint and full tracking

Optimized medication storage

Precise pill's count cheking
Who is using this Technology?
Thess technology is currently used by many French hospitals, to manage various therapies requiring monitoring of home based treatment by hospital teams.
Meet and discover Thess during the following events :