Thess
The first medical device to secure and adjust in real time the administration of oral medications
Thess
Many Millions of people are suffering from chronic diseases worldwide. Treatment are often complex and long.
Patients find it difficult to follow their treatment over time, they are often alone and stressed by the distance from the healthcare team.
In addition to this risk of therapeutic ineffectiveness, there are real complications leading to hospitalizations and generating millions of deaths worldwide each year.
We therefore created Thess, the world's first patented medical device enabling remote monitoring of home-based medication by healthcare teams.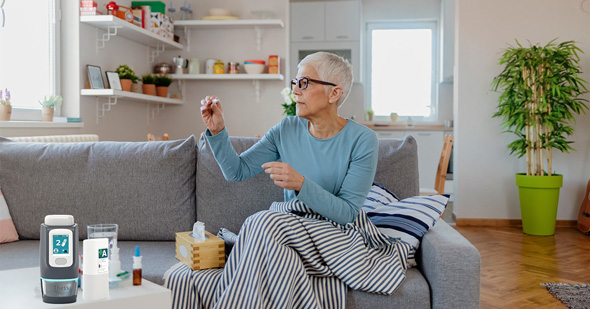 A medical drug delivery device that fits in the hand and is permanently connected with the healthcare team.
It guides the patient in taking his medication at the right time and in compliance with the doctor's prescription.
Smart medicines boxes that ensure the patient takes the right medicine in the right dosage.
A telehealth software that controls everything.
It traces the information of taking medication.
It allows the patient to communicate their condition.
It allows the doctor to adjust the dosage remotely for precision medicine.
Thess helps to ensure that the correct patient receives the right drug at the right time at the right dose